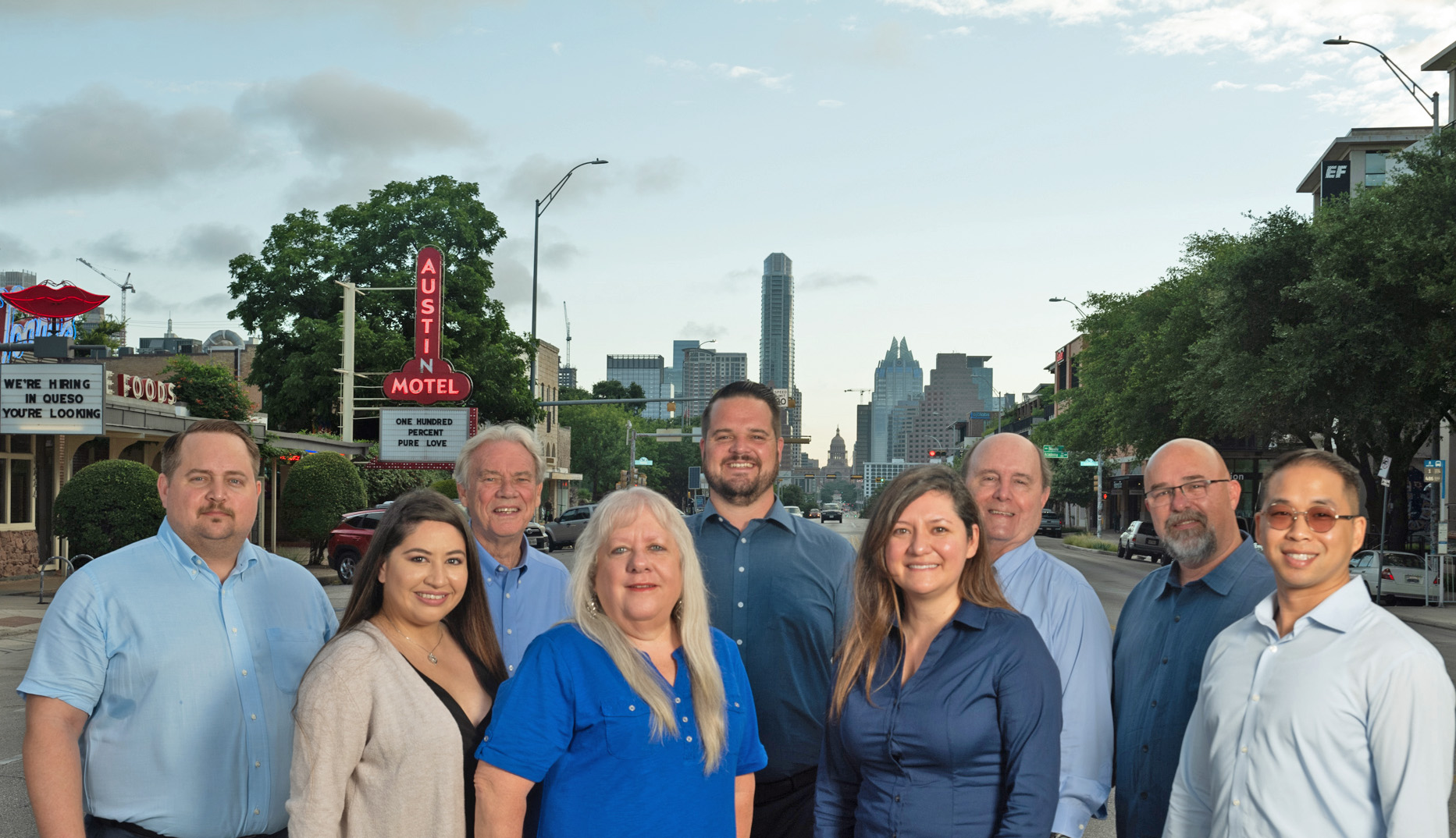 We Have Years of Experience in Austin
---
Harrison-Pearson is one of the oldest, if not THE oldest, continually operating real estate firms in Austin, Texas. We have been providing expert Austin area real estate advice and services for over 100 years. Our commercial and residential brokerage teams offer knowledge and depth drawn from our many years of experience in the local market.
Knowledge, Stability and Long-Standing Integrity
---
We are real estate veterans and our customers are the ultimate beneficiaries of our knowledge, stability and our long-standing integrity in Austin and the surrounding communities. After all, you don't broker and manage real estate this long unless you do it well. Harrison-Pearson has demonstrated the benefits of stability, experience and flexibility in meeting the ever changing challenges of the dramatic economic and technological demands on investors, owners, landlords and lenders.
We Are a Full Service Real Estate Firm
---
Harrison-Pearson offers extensive knowledge of the market place, innovative marketing concepts, and a commitment to provide the level of expertise, integrity and service that has been the cornerstone of the company for over 100 years. Harrison-Pearson is a full service real estate firm offering a wide array of specific services to fit the varied needs of its clientele. Residential, investment, and commercial real estate services include: Sales Brokerage, Leasing, Property Management, Consulting.
Have Questions? Ready To Get Started?
Call Us, Message Us or Just Stop On By!
Have Questions? Ready To Get Started?
Call Us, Message Us or Just Stop On By!