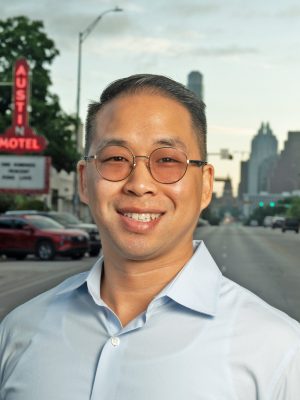 Office: 512-472-6201
Cell: 512-767-5520
Born and raised in San Diego, CA, Fabian moved to the Austin area almost four years ago. His goal was to make Austin his new home with family and lay down some roots. He understands the importance of finding somewhere to live with good morals and values, and that is why he chose real estate as his profession.
With a decade worth of experience in the hospitality industry, he is able to transfer and expand on those skills into real estate. His goal is to connect with his clients on a deeper level to gain a better understanding of their real estate aspirations and dreams. Using his calming demeanor and attention to detail, his goal is to take on the stresses of a real estate transaction for the client and make it seamless.
With family being a top priority for him, one of the most important things to Fabian is to give back. He has developed a genuine passion for the profession, and feels real estate is the best way that he can achieve that. Understanding his client's goals is a top priority, and he will help in any way that he can!